Mrs. Kraft is proud to be teaching at Mazie Gable this year. This will be her 18th year of teaching for Red Lion Area School District. She taught 4th grade at North Hopewell-Winterstown, then moved to 5th grade at Mazie Gable Elementary School. She currently teaches the subject of math to the 5th grade students.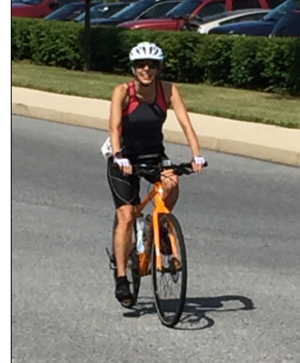 As far as teaching degrees Mrs. Kraft has a BS degree from MIllersville State University. She has earned a Teaching Master's Degree, plus a Master's Degree in Technology from Wilkes University. She has earned an Elementary Teaching Certificate from Gwyennedd Mercy University.
Mrs. Kraft enjoys outdoor activities in her free time. She loves to go for a run, ride her bike, or kayak. In the fall, she watches the Ravens go to the Super Bowl, and Penn State football games. Springtime Mrs. Kraft coaches Red Lion Jr. Track after school. She is married and has 3 children, 3 grandchildren plus a granddog,and grandcat.
.