Bio
Mr. Darren Hake is now entering his 17th year at the Red Lion Area School District and his 4th year as a sixth grade teacher at Mazie Gable Elementary School. Mr. Hake comes from a background in special education.  He started his teaching career at Locust Grove Elementary School where he was a learning support teacher in grades 4 through 6.  After five years of teaching at Locust Grove, he made the move to Mazie Gable and continued teaching learning support students for three more years until he transferred into a role as Intervention Specialist.  Mr. Hake was an Intervention Specialist for five years helping to identify and remediate struggling students.  Now, in addition to working as the sixth grade teacher, Mr. Hake continues to work in his role as the technology facilitator.  His job in this role is to help teachers facilitate technology in the classroom and introduce new strategies and ideas that include technology.  
Mr. Hake attended Juniata College and earned his Bachelor of Sciences in Elementary Education and Special Education.  He then earned his Masters Degree as a Reading Specialist from York College, and most recently earned an additional certification as an Educational Technology Specialist through York College. He continues to pursue additional education through Eastern Mennonite University and their technology programs.
Mr. Hake is a husband and father of three boys, Austin (10), Rylan (7), and Colton (3).  He met his wife, Rebekah, while attending Juniata College.  Mrs. Rebekah Hake is also a teacher in the Red Lion Area School District at North Hopewell Winterstown.  Mr. Hake was the Head High School Varsity Baseball Coach for five years and was an assistant coach for five years prior to his head coaching role.  He continues to stay involved in baseball and in his free time likes to play golf.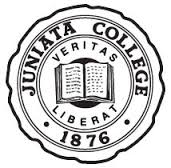 Bachelor of Science - Elementary and Special Education (dual certified), 2006

     Master of Science - Education:  Reading Specialist, 2011

     Certified Educational Technology Specialist: 2018